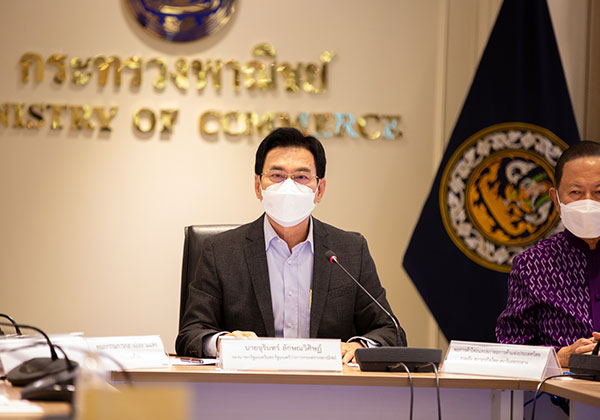 The Ministry of Commerce (MoC) led by Deputy Prime Minister and Commerce Minister, Jurin Laksanawisit held a meeting with the Thai private sector to discuss strategies to explore business opportunities in Saudi Arabia, after the two countries had restored trade and investment relations, at the Ministry of Commerce on February 11.
The MoC expects that with the cooperation of the private sector, export value to Saudi Arabia will surge by at least 6.2% this year. Of particular interest will be agricultural products, such as food, rice, fresh chicken, fruit and fish; industrial products, such as automobile and components, electronic appliances, and gems and jewellery products; and services, such as hospital and medical services, hotels and tourism-related businesses.
The meeting established five measures for penetrating Saudi markets: 1) establishing a Joint Trade Committee for formal trade negotiations and paving the way for a future FTA; 2) organising trade missions between the two countries; 3) assigning the DITP to host product exhibitions and business matching activities to promote Thai products in Saudi Arabia; 4) organising seminars to educate Thai SMEs about the Saudi market; and 5) creating an in-depth database of information on the Saudi market.