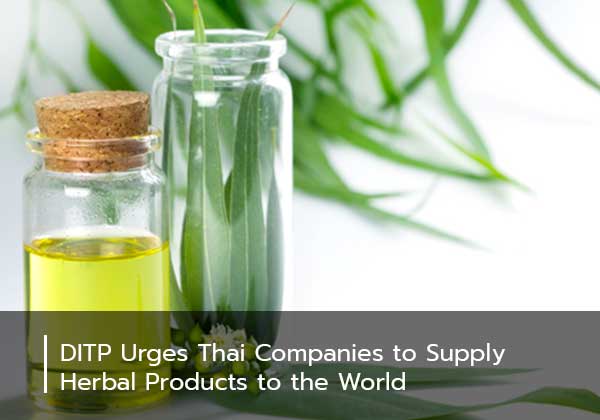 The DITP has advised Thai entrepreneurs to develop and supply plant and herbal extracts on the global market as Thailand has great expertise in this field.
"We have to promote the properties and benefits of Thai herbs and create awareness among consumers, as well as doing more research on Thai herbal extracts to strengthen international confidence," Ketsuree Vijaranakorn, from DITP's office in Qingdao, China, said on January 23.
She added that currently China has produced and exported more plant and herbal extracts to international markets. The seven most popular extracts are eucalyptus oil, and stevia, menthol, licorice, sunflower, cranberry and rutin extracts. These are used in several industries such as food, cosmetics and medicine.
"If our herbal extract production is well-developed, it will increase the country's exports and revenue," added Vijaranakorn.