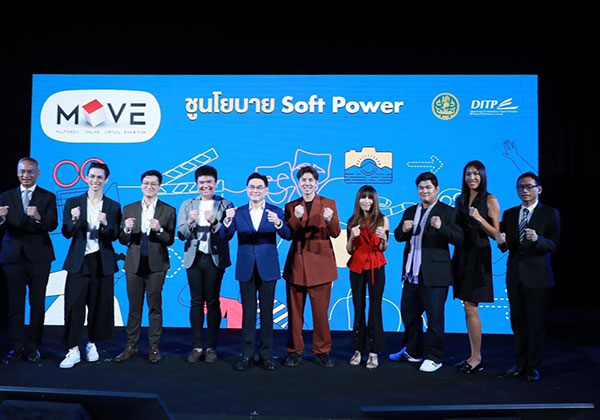 The DITP successfully hosted the third edition of Multimedia Online Virtual Exhibition (MOVE) 2022, as a hybrid platform to promote digital content businesses, from August 1 to 3.
During the event, more than 200 Thai content creators, animators and post-production firms were matched with international companies, generating a business value of US$13.73 million (496.26 million baht) within five years. Over 50 foreign firms from 19 countries/economies attended, including those from Japan, China, the US, South Korea and Hong Kong.
MOVE 2022 also allowed young Thai entrepreneurs to pitch their works for co-production. This will help develop the Thai entertainment industry, which is one of the targeted businesses under the Creative Economy Policy to promote Thailand as a regional hub. The promotion plan is to adopt media 'soft power' to promote the export of digital content to the world market.