Thai Tissue Culture Brings Innovation to Agriculture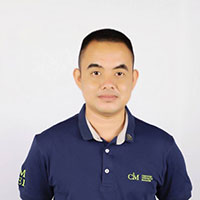 Tissue culture allows countries to grow new plants and trees more quickly than from seed.
Thai Tissue Culture International exports its products to many countries, including Dubai and Singapore.
The tissue culture business is a new business that has great growth potential.
Thailand has been one of the top agricultural countries for many years. Now, Thai Tissue Culture International Co., Ltd is taking agriculture to another level with an innovation that can alleviate some of the problems that farmers have suffered from in the past. 
Tissue culture may not be a new innovation, but it is something that Anuwat Inpalat, the Advisor of Thai Tissue Culture International is promoting to help farmers across Thailand. 
"I think agriculture in Thailand can grow very fast with the right innovations," says Inpalat. "Tissue culture is a new way to export plants to other countries. You can also export seeds, but growing plants from seeds can take a very long time. We can help them shorten that period." 
The company was founded by Anuwat and Sawitree Inpalat both having graduated in economics they realised the potential market for their product. Initially they saw how exporting banana trees from Thailand was very expensive, so they investigated ways to reduce this cost and discovered that tissue culture could produce small trees which customers could grow themselves. The sprout can survive in a glass bottle for four months, making transportation by ship to customers in Europe and America viable. 
Thai Tissue Culture International also supports its domestic partners, helping them develop by using local raw materials, such as left-over cotton wool that is used for hydroponic plants, explains Inpalat.
The company now exports to Dubai, Vietnam, China and Singapore, with flowers being the most popular products. The company also plans to develop an apple tree from tissue culture to sell to farmers in Thailand.
"To grow an apple tree, it usually takes three to five years before farmers can harvest the fruit," explains Inpalat. "Tissue culture can help shorten this time." 
According to Inpalat, joining the DITP has helped him to better connect with customers from other countries. Recently they were contacted by potential clients in Mexico to discuss exporting a large quantity of plants; the deal is now progressing well. 
"I encourage people contemplating exportation to connect with the DITP," says Inpalat. "I like how they educated us about the rules and regulations for exports. They also help you connect with the right customers and grow your business in the right direction." 
For more information please visit: https://www.facebook.com/Center.For.Plant.Tissue.Culture.1
Photo courtesy of Thai Tissue Culture International
Words by Ploylada Sirachadapong